Desert Modernism is a term for the style that captures the Palm Spring mid century movement best. I call these homes "sunshine", because that's what comes to mind when you see them in their desert environment.
It's hard to ignore this category of residential modernist homes because of the extraordinary influence Palm Springs had on design and entertainment…and the architects who built there proceeded to have a significant impact on the "distribution" of modernist style to the masses.
We visited Palm Springs in 2013 (where did the time go!) and catching a glimpse of the Richard Neutra-designed Kaufmann house was a joy among many. Designed in 1946, it was commissioned by Edgar J. Kaufmann Snr, a businessman who earlier had commissioned Fallingwater by Frank Lloyd Wright. I have nothing but admiration for anyone privileged enough to exercise their wealth and success on supporting the arts. They were building beautiful works of art through their modern houses and they were houses way ahead of their time.
More famously, the images by Slim Aarons and the innovative party houses owned by Hollywood stars of the time are also well known. My childhood TV diet of Elvis movies, Bob Hope comedies, Brady Bunch and all-things Technicolor added to the appeal of this colourful town where all the most famous people had a very cool home. It also figures large in our existential angst (ok, only mine) about pool shapes…from a previous blog post!
Wallpaper Magazine featured a great overview of the key architects who made Palm Springs a hub for high end Modernist style that sets it apart from most other places. From Richard Neutra, to A Quincy Jones and John Lautner, architects were invited to this new playground to design homes for the most fabulous people. Frank Sinatra was there, Elvis's honeymoon house was there, and Bob Hope's house is amazing…just to name a few. Some were monumental in form, others were eclectic and kitsch. Many have featured in movies since. Sunshine!
Here are some to enjoy.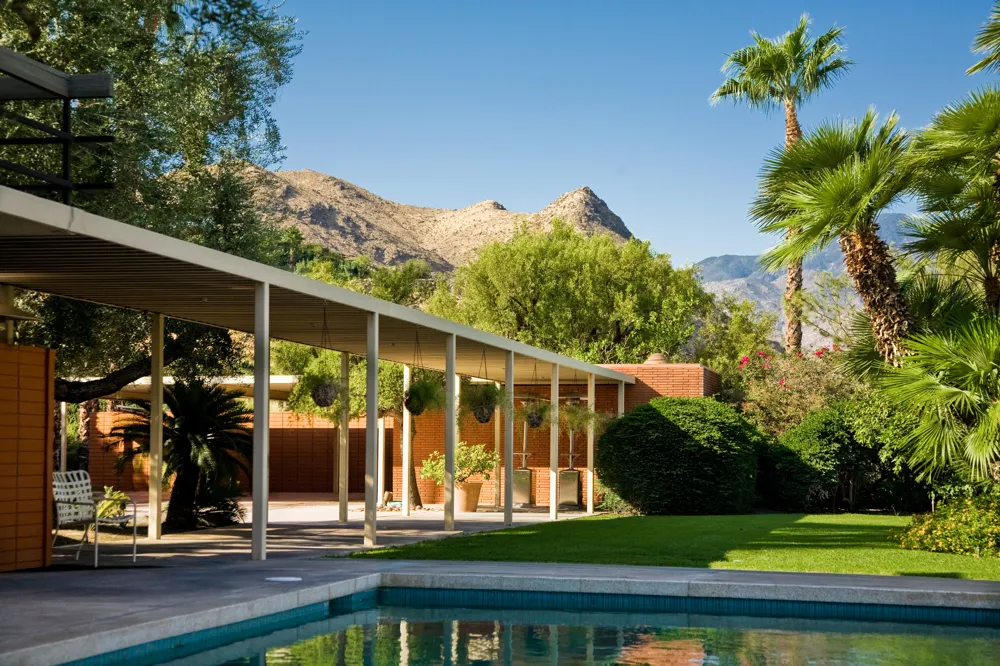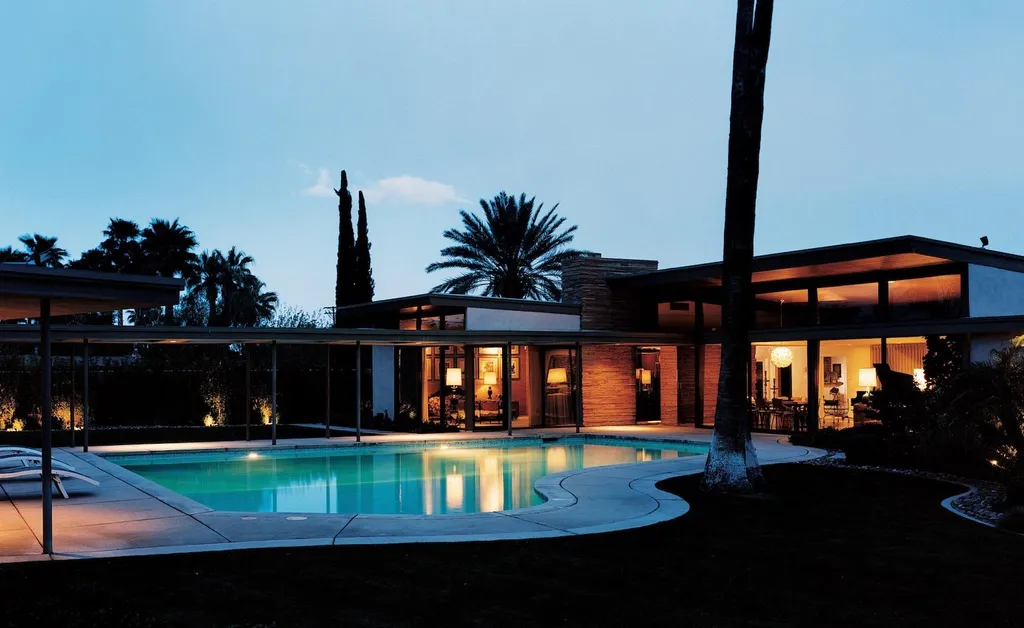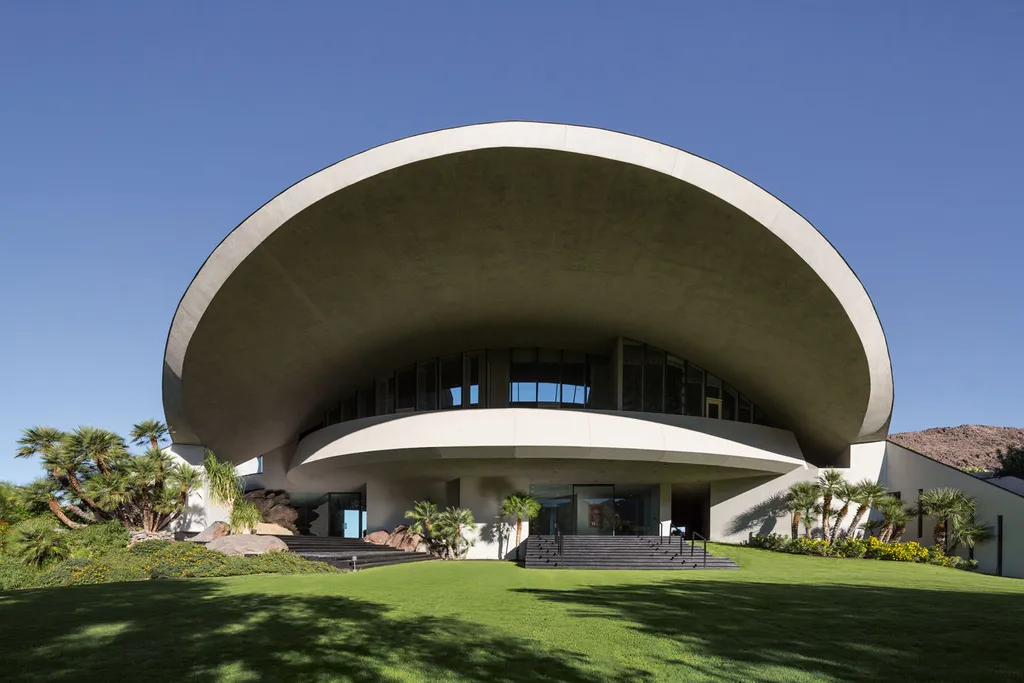 Among the residential estates, Kreisel designed homes were designed by Architects Palmer & Krisel, who were successful in California during the 50s and 60s.
Apart from amazing homes, Palm Springs has notable commercial buildings including the Palm Springs Museum, many of its original banks (some now converted to new uses), restaurants and even petrol stations. Planning a trip? The best way to see it is via Visit Palm Springs.